About Us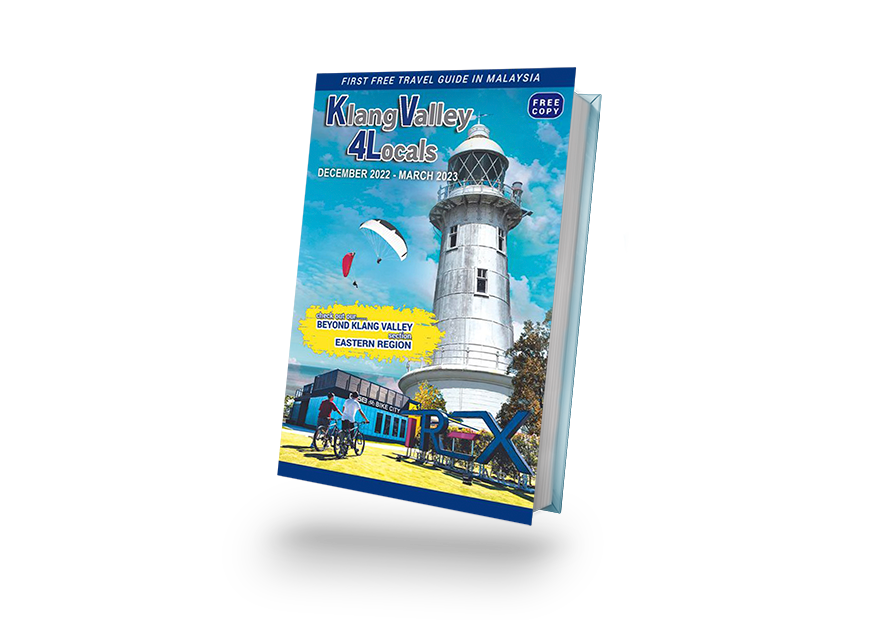 Klang Valley 4 Locals E-Book
First published in July 2009, Klang Valley 4 Locals is a free quarterly travel guidebook, providing an overall coverage on the whole Klang Valley area featuring hidden gems and hotspots for tourists. The aim of our e-book is to aid tourists in navigating around the Klang Valley area with ease, from KLCC to Kuala Selangor and every place in between.
Downloading the e-book will give you access to all the information you need to know about Kuala Lumpur which includes travel tips, places for you to explore, kid-friendly locations, hotels, available transportation services, places to eat at, picturesque views to witness and many more. The guidebook is not only catered to travellers from abroad but also for locals. It is common for people to associate the famous Dataran Merdeka, Petaling Street, KLCC, KL Tower, and Batu Caves when you mention the name KL but the city is beyond that; it is rich in history, culture, and food.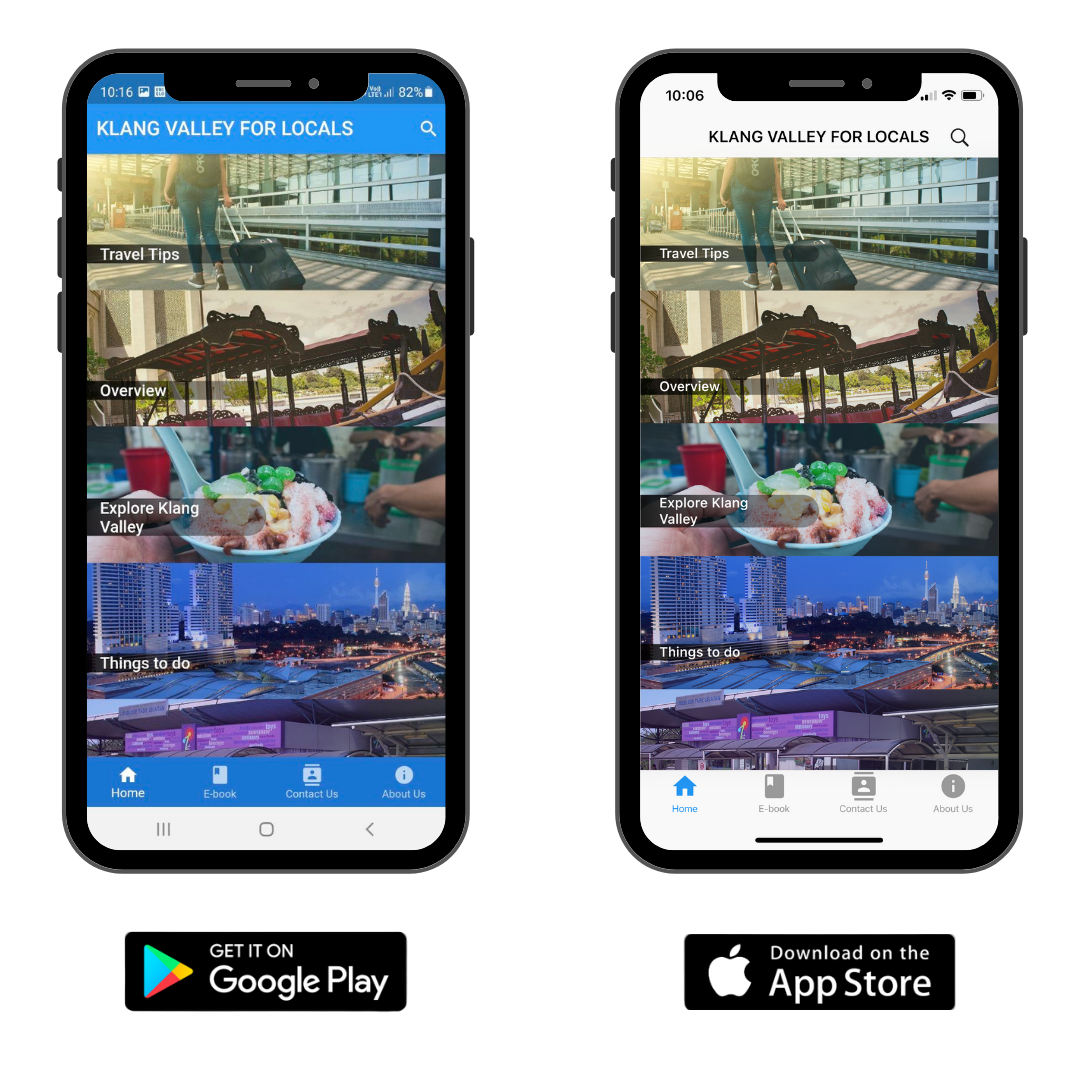 Travel Guide In Your Palm
Proudly presenting Klang Valley 4 Locals app, accessible at all times in the palm of your hands. Available on both Google Play Store and Apple App Store, Klang Valley 4 Locals is a free travel guide app created solely to make travelling easier for both international and domestic travellers. Klang Valley is blessed with many fun activities and beautiful sights; from theme parks to the tall twin towers of KLCC and beautiful waterfalls.
We have curated each section meticulously to be able to provide travellers with sufficient information that they need to explore Klang Valley with ease. So, what are you waiting for? Download our app, and get ready to explore what Klang Valley has to offer. Klang Valley should not be missed if you are travelling to Malaysia.
Frequently Asked Questions
You are not able to place any bookings on our website. Klang Valley 4 Locals only provides travel information and guides in Klang Valley.
You are able to look at our eBook library to explore many different places in Klang Valley in all our Klang Valley 4 Locals eBook editions.
Of course! Do check out our Klang Valley 4 Locals' blog for some of the best recommendations, or flip through one of our Klang Valley 4 Locals eBooks for more options.
Yes there are! Open any of our Klang Valley 4 Locals eBooks and flip to 'Klang Valley 4 Kids' page, and you will find many family-friendly activities and places to visit in Klang Valley.